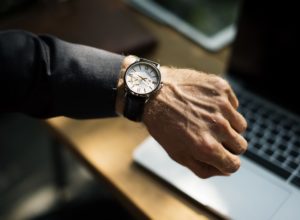 What is a credit score, first of all?
Well, your credit score is that 3-digit FICO or VantageScore number which defines your credit history and determines your credit worthiness. Your credit score and your credit history say a lot about whether or not you are likely to pay off your debts and how quickly you are likely to pay them off. Your credit score and your credit history determine what kind of loans you can access or be qualified for, and the interest rate you will be required to pay on them.
It is very important to keep your credit score high at all times. However, life sometimes happens to us and we get thrown off track about our payments. Due to these unforeseen circumstances and emergencies, we become delinquent in paying off our loans and credit card bills. And we become despondent as we watch our credit scores plummet.
So you may be asking: how long does it take to improve a credit score? The first thing I would tell you is the improvement of your credit score is NOT an overnight process. In some cases, it could take as long as a year or more. In other cases, it could take as little as 45 days.
The key here is, when you say, how long does it take to improve a credit score, you must first identify what your goals are. Are you trying to increase your score by a certain number of points to meet a credit score requirement to make a purchase? Or are you trying to raise your score to the highest possible level to improve your overall financial picture?
So let's get started answering this question: how long does it take to improve a credit score?
So let's get started answering this question.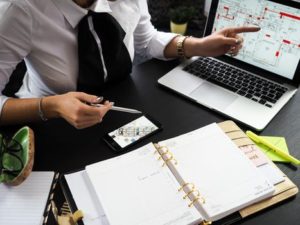 How long does it take to improve a credit score?
Step 1: Obtain Your Credit Report
Many people are not aware of what their credit report reads. It is imperative that you know what is stated on your credit report or statement, doesn't matter whether it's good or bad. You should be in the know. This shows that you are indeed actively involved in your own financial progress. You can't remove negative or incorrect credit scores if you're not aware of them.
You have an entitlement under the Federal Law to a free credit report. You can get your free credit report at AnnualCreditReport.com and actually take the time to analyze your own progress. You're entitled to free credit reports from the three main agencies that are responsible for releasing credit reports to citizens o request.
The three main credit-reporting agencies are:
TransUnion;
Equifax;
Experian
You can also visit their websites directly to obtain your free credit report.
Alright. So obviously you need to get your credit report. What exactly are you looking for when reviewing your credit report? The first thing you need to do is check your report for accuracy. Make sure to check the dates on the report. Make sure that the information that is reporting is correct.
Things like your name, address, social security number, employment info, residence. This information may not play a role in your score but remember this is your report and you want it to be accurate.
Step 2: Dispute Your Credit Report Errors
Errors on credit reports are very common. Inaccuracies in credit reports have been arrested to by the Federal Trade Commission. According to the Commission's estimate, one in every four customers has an inaccurate credit report.
You wouldn't know, though, if you don't check regularly. One error is an error too many, and a lender or employer or landlord or any other kind of credit checker will easily capitalize on that. That is why you need to review your credit report when you obtain it.
The next most important thing you want to look for after checking personal information is any derogatory information that might be reporting. Things like late payments, collections or charge-offs. You also want to check the public record section of your report to see if you have any judgments or liens reporting.
It is possible to dispute your credit report errors, and you could possibly win. First of all, assess the extent of the error and its potential damage. You could get all tied up and confused about industry jargon and codes and all that while assessing the errors in your credit report.
The best thing to do in the process of assessment is to contact the source of the information (i.e the data furnishers) and clarify the meaning of the information.
If you have this type of derogatory information, you may need to talk with a professional service to assist you in the possibility of removing these items. You can enlist the services of a consumer law attorney whose specialty is to dispute errors and guide you through credit repair.
He/she can file a dispute by mail, phone or online, and send hard copies of documents supporting you arguments to any of the three Credit Bureaus.
This article also provides you ways to get your credit score up.
Your Debt
Step 3: Credit Balances
Resist the urge to follow the trend that thrives in the industry of debt collection. It's not good for your image or your personal and financial health. Monitor your credit behavior and credit habits, and be diligent to knock off debts accruing.
You need to begin to make conscious efforts each month to add some positive remarks to your credit report. Don't just run off and constantly apply for new credit. You need to remember that the average age of your credit history is affected by new credits. Apply patience, strategy and discipline in paying off your old debts. It can be done.
After you've checked for derogatory information reporting, the next step is to check your debt to credit balances. In other words, are any of your credit cards maxed out or over the limit?
The rule of thumb here is to pay down your credit cards to 30% of the available balance in order to maximize your credit score. So if your credit limit is $1000.00, you want to keep your balance below $300.00.
By simply doing this you can greatly increase your score in a short period of time, as long as there are no other issues with your credit report. Also, when seeking help, always remember that you are protected by the Credit Repair Organizations Act.
If you need more information on this topic, below is a free guide that will walk you through the process step by step and will also cover:
Getting and Understanding your credit reports & scores;
Real "how-to" for improving your credit (these are the very tactics the best credit repair firms in the country use);
Powerful action plans.
To Better Credit!